Green Space
After a great day enjoying the blue waters come in to port and enjoy our green space – we have plenty of it!
Relax under a shady oak tree or take a stroll through the beautiful Lemoine Point Conservation Area. Are the kids rambunctious? Turn them loose in the nearby playground and beach area or sign them up for the sailing camp.
We maintain a beautiful expanse of green lawns with shade trees, flower gardens and picnic tables for those times when you and your family spend time at the water rather than on the water. Some times just relaxing in the company of other boaters provides the perfect respite from our busy lives.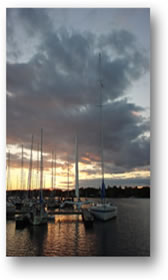 Sunsets over the Bay
Perhaps nothing is quite so relaxing as appreciating a breathtaking sunset from your boat at the end of an exhilarating day on the water. Our westerly unobstructed view of the bay produces some spectacular results.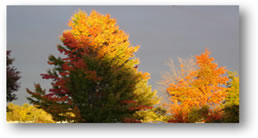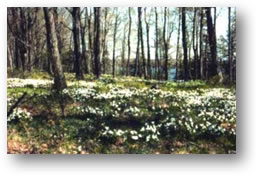 Lemoine Point Conservation Area
The marina shares the east shore of the bay with the picturesque Lemoine Point Conservation Area comprising 337 acres of forest, field and marsh with 11 km of walking trails.  Ask us for a map!

Rotary Park
Rotary Park is right next door with playgrounds, sand pits, beach area, picnic grounds, a pavilion and lots of space to absorb the energy of the most active kids